Upcoming Monthly Programs
Brenda Brown
Quilt applique expert, Brenda Brown from Munday, Texas showed us her award winning quilts. She also demonstrated her technique to make perfect points and corners. Brenda gave advice on thread, tools, and other applique tools. She uses the method made popular by Kathy McNeil from Kathy McNeil Art Quilts.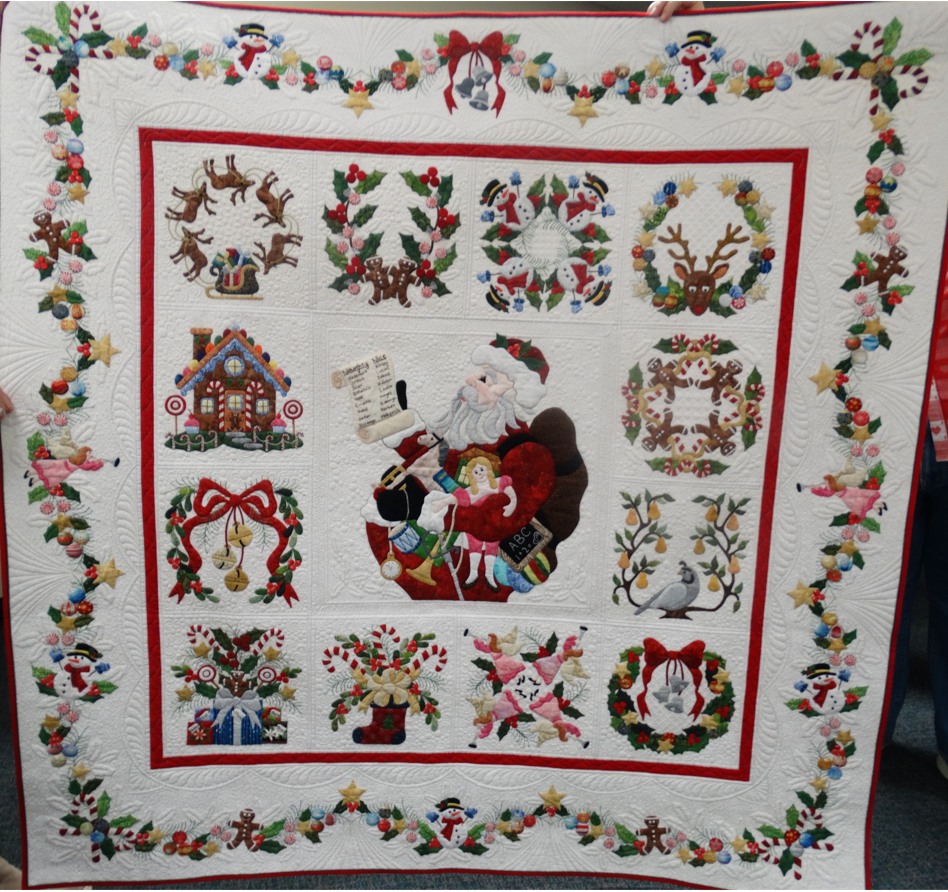 Raffle Quilt
Checks Presented
August 8th we presented West Central Food Bank of Texas, a large check from the proceeds of our raffle quilt sales. Additionally, representatives from the Abilene Police Department's Blue Santa program and Houses for Healing were present to receive the money raised for both charities.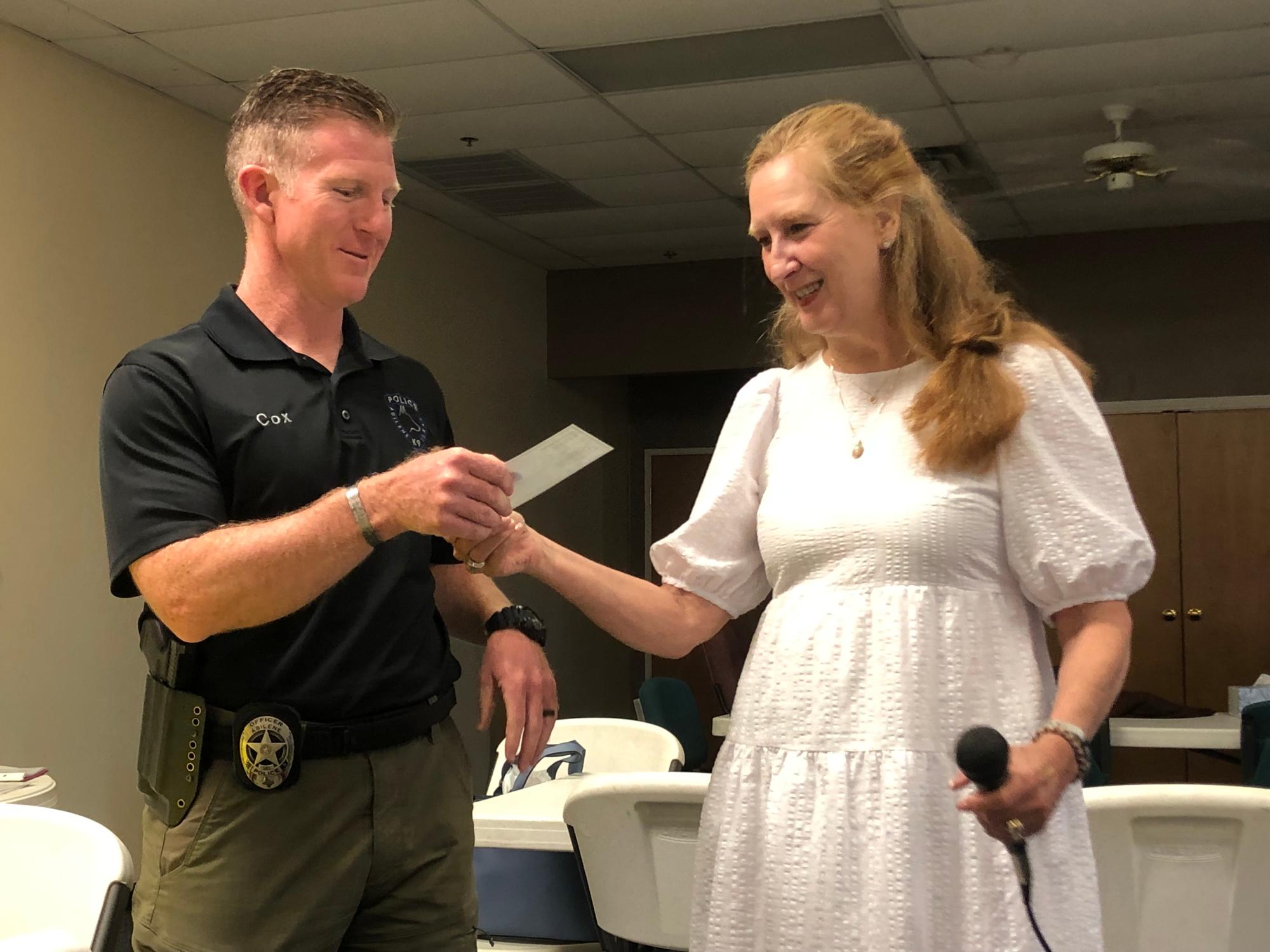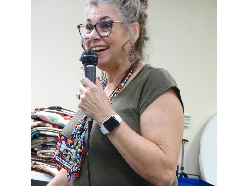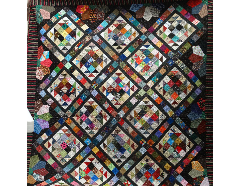 Stephanie Patterson
Brand new to the Abilene area, professional quilter, Stephanie Patterson, shared her "scrappy" world with all her beautiful quilts at our September meeting. We will be having a class with her in November so save your scraps!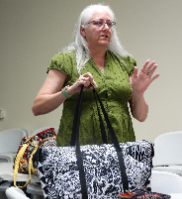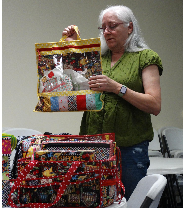 Jana Bailey
Our July program was presented by Jana Bailey from Sew Ready Quilt Studio. Bags, Bowls, etc. Are you tired of piecing a big quilt? Then try something new and fun!! Don't be afraid to make a bag. They are loads of fun! Check out the SEW website for classes. https://sewabilene.com/classes
Angela McCorkle
Angela McCorkle will be our featured speaker October 10th. She is the owner of Quilts with a Heart in Priddy, Texas. Angela is an expert longarm quilter and quilt designer. Her quilting designs are amazing and full of delightful detail. She will be sharing information on the Quick Curve quilts. You absolutely do NOT want to miss her presentation! Bring a friend and let's enjoy together!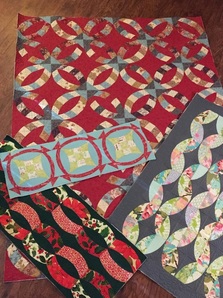 Lattice Quilt Class
We had a great time at our November meeting showing off our scrappy Lattice Quilt tops we made at a class taught by Stephanie Patterson. She had us doing diagonal rows with happy abandon. Come join us every 2nd Monday for all the quilty fun!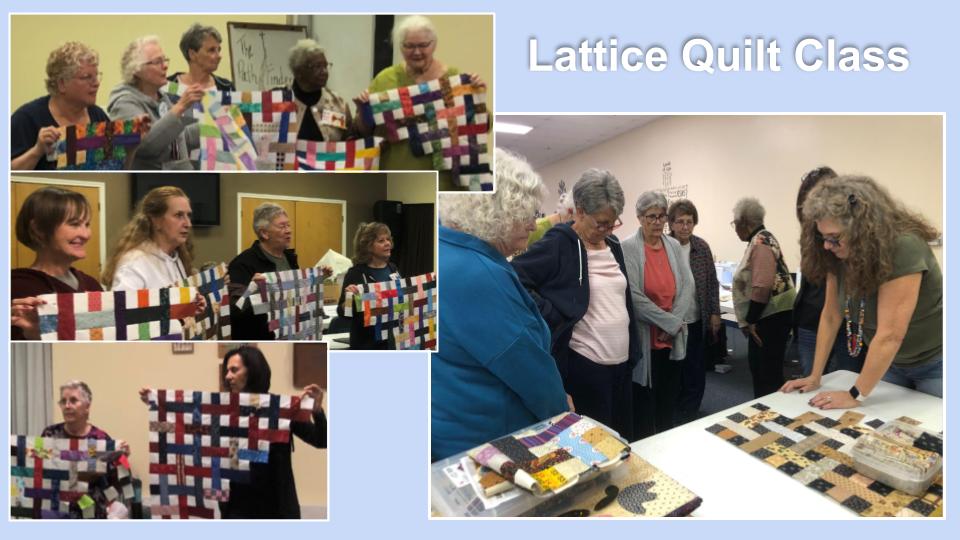 Christmas Party
Our Christmas Party meeting was loads of fun! The evening will started with a delicious meal. We exchanged handmade ornaments and played games to share in the joy of the holiday season. Abilene Quilters' Guild knows how to celebrate Christmas with food and quilting friends!
Each month we have a different guest speaker or activity for the guild to do at our meetings!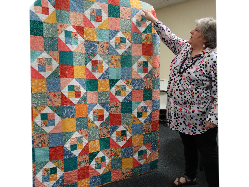 Rule the Day!
Shaula Patton from Feathered Star Quilt Shop in Clyde demonstrated several specialty rulers. She showed off all the beautiful designs that can be made from just a few tools. Drop by and see her for a personal tutorial.
Tips, Hints, & Tricks
Even the best of quilters can learn new techniques and shortcuts that make sewing a joy! Torie Anderson, Dianne Hawley, Stephanie Patterson, Sue Gan, Denise Brunner, and others gave great suggestions to improve our skills.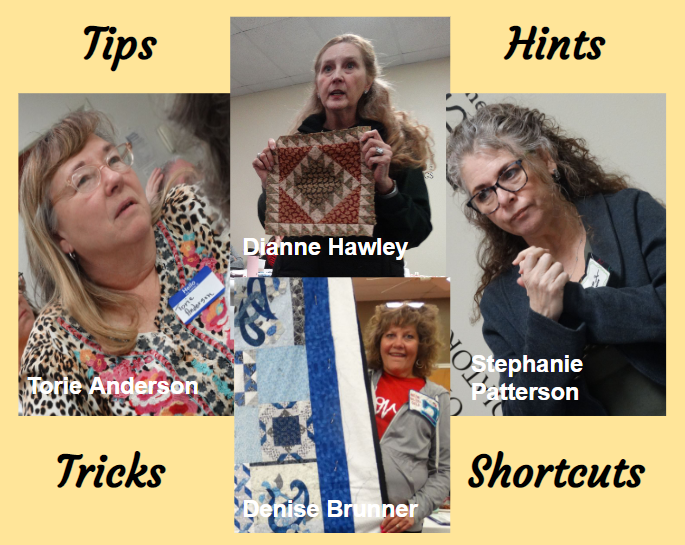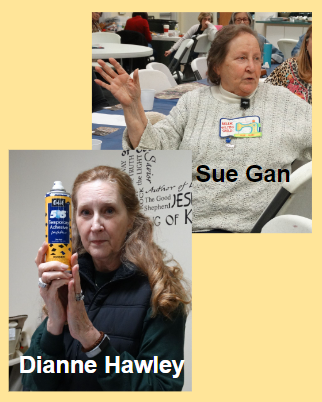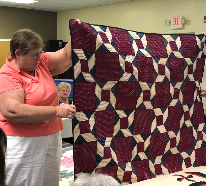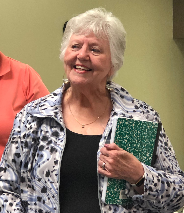 Bed Turnings
Joy Ivy truly did bring joy to our April meeting when she demonstrated the art of Bed Turning. She presented several antique quilts laid out on a "bed". Then she proceeded to share a short history about the origins and life of each quilt as her helpers lifted it up for the audience to appreciate.
November 13th Sew Day
Christmas Tree Block Swap
Sew day class from 1-5pm
Each person needs to bring:
1. Choose 2-3 different prints of Christmas fabric cut into 5" squares (80 squares total).
2. Choose 2-3 different prints of light colored fabric (white, cream, white on white, etc.) cut into 5" squares
(72 squares total).
3. Brown Fabric for the tree trunk, 2 each 5" squares.
1 yard of fabric will make approximately 56 of the 5" squares. Please RSVP by the morning of November 13 to qgabilene@gmail.com if you plan to attend. Please bring a sewing machine and thread to assemble the quilt top. Also - PLEASE be on time - the festivities will start promptly at 1pm!