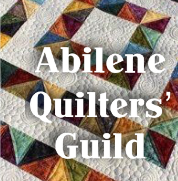 WE MAKE QUILTS TO WRAP AROUND THOSE WE LOVE!
Abilene Quilters' Guild is a non profit organization whose community of enthusiastic and talented quilters of all ages and skill levels meets monthly. Join us at our next monthly meeting!
Visit our About and Membership Pages to Learn More!
Come join us at our Monday, October 9th meeting. The evening program will cover all things Binding, Borders & Backs. Torie will also be teaching a class on different binding, borders & backs including common problems and fixes. Class is from 1-5. Call us at (325)232-8761 for more information. Fee-members $20, nonmembers $25
Supper potluck at 6:00 and meeting fun begins at 6:30.
We meet at Ridgemont Baptist Church
Meetings are on the second Monday of every month at 6:30 p.m. Meet, greet and eat at 6:00 p.m.
Meeting Place: Ridgemont Baptist Church Fellowship Hall, 4857 Buffalo Gap Rd., Abilene, TX 79606
We enter around the back of the building. Park in the south lot and enter the door just around the
southeast corner in the back.
We had a fabulous Quilt Show!
Hundreds of quilting devotees came to view the beautiful works of art and shop at one of our outstanding 26 vendor booths. We had over 250 quilts to tempt the eye. Expert quilters gave demonstrations in preparing tops for the longarm quilter, piped binding a quilt, making bags, and how to choose colors for your quilt. We celebrated our veterans touched by war by presenting quilts through the Quilts of Valor program. Quilts for Cops also chose the winner for their raffle quilt. Abilene Quilt Guild also raffled off our Garden Charm quilt as well as several baskets of wonderful items. See the Quilt Show page for winners and more details.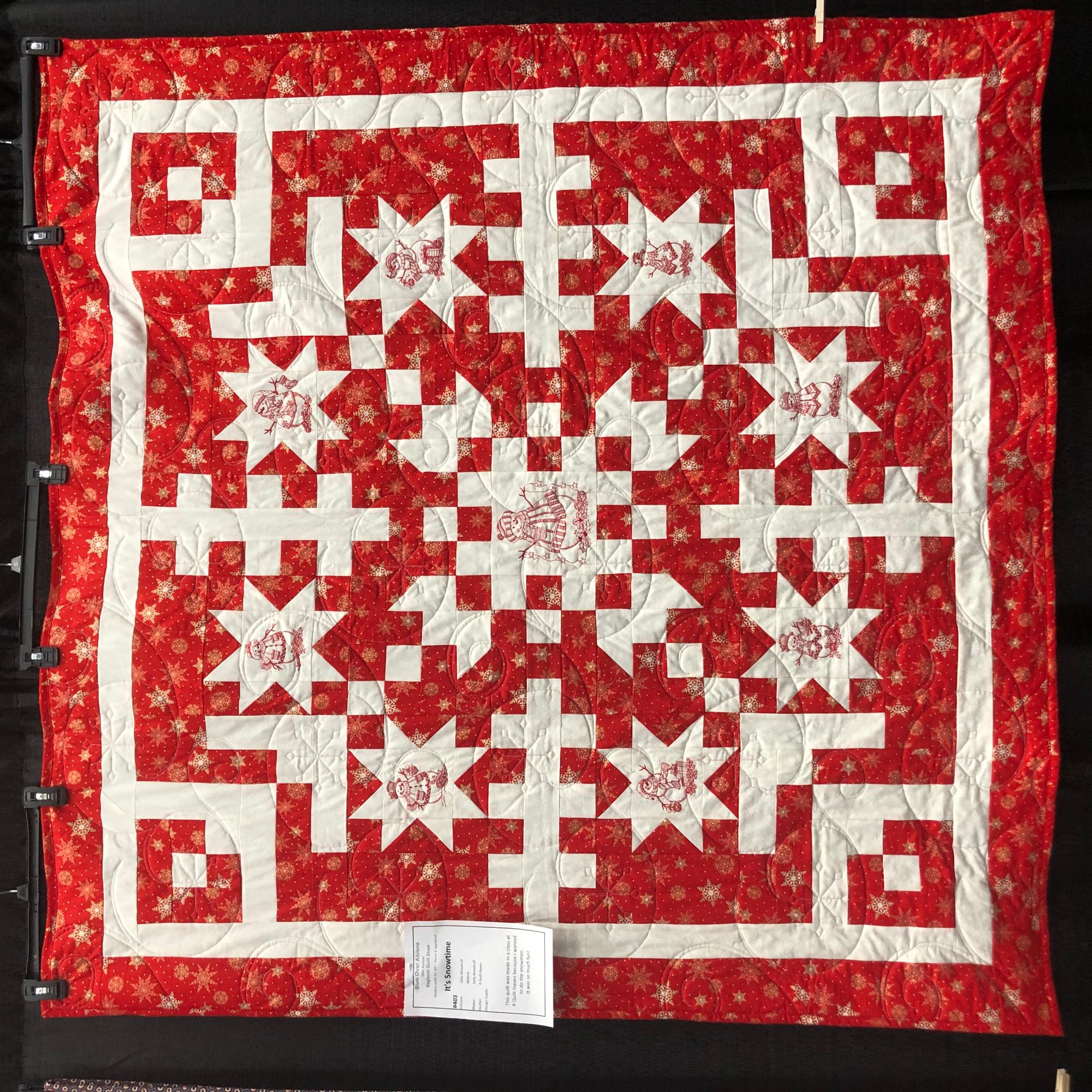 It was Fabulous!
The 29th Annual
Stars Over Abilene
Quilt Show
It's a Wrap!
The Quilt Show was a great success. Click the "Quilt Show" tab for more information.