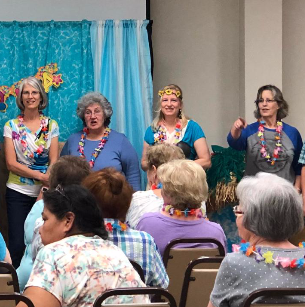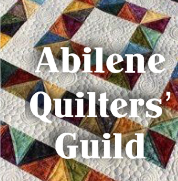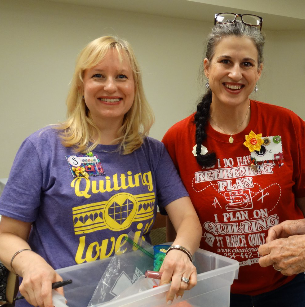 WE MAKE QUILTS TO WRAP AROUND THOSE WE LOVE!
Abilene Quilters' Guild is a non profit organization whose community of enthusiastic and talented quilters of all ages and skill levels meets monthly. Join us at our next monthly meeting!
Visit our About and Membership Pages to Learn More!
MONTHLY MEETING INFORMATION
Meetings are on the second Monday of every month at 6:30 p.m. Meet and Greet at 6:15 p.m.
Meeting Place: Ridgemont Baptist Church, 4857 Buffalo Gap Rd., Abilene, TX 79606
We enter around the back of the building. Park in the south lot and enter the door just around the
southeast corner in the back.
Tickets are available for our beautiful Raffle Quilt. See the Quilt Show page for details or see a Quilt Guild member for tickets. More information available at R Quilt Haven Quilt Shop (325) 232-8761.
Pattern by
Cozy Quilt Designs
All proceeds benefit
Food Bank of West Central Texas
Quilted by Abilene Quilting